Longtime Vermont, Maine association execs retire
---
Introducd:Two New England dental associations are about to lose a combined 57 years of management experience with the retirements of their long-time executive directors
Two New England dental associations are about to lose a combined 57 years of management experience with the retirements of their long-time executive directors.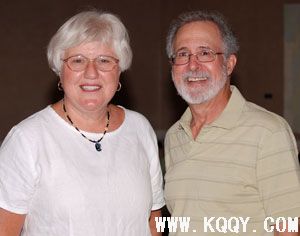 Frances Miliano, left, and Peter Taylor
Peter Taylor of the Vermont State Dental Society retired at the end of 2011, while Frances Miliano of the Maine Dental Association has set a departure date of March 30, 2012.
Mr. Taylor and Ms. Miliano leave with 33 and 24 years of service, respectively. Their tenures marked eras of high member market share and steady member retention for their associations—among the tripartite's best.
"Having an MDA staff that is responsive to members' needs in a lot of different areas is the key reason members stick with us the way that they do," said Ms. Miliano. "It's been a fabulous run and I'm so grateful for the opportunity I've had to do this job. I leave it with mixed emotion, but it's time."
VSDS has recorded a number of significant achievements during Mr. Taylor's tenure, including a strong statewide dentist recruitment program and award-winning programs on waste management, smoking cessation and opposition to a proposed dentist provider tax.
"You have to be in tune to the needs of your members and the environment in which they practice to be able to maintain a high market share of dentists," said Mr. Taylor, a registered lobbyist. "I've enjoyed the diversity of the work we do, from dealing with access issues to health care reform and the requirements of dentists in different types of practice."
More recently, the Maine and Vermont associations have been on the frontlines when it comes to legislative issues such as workforce development. As such, Mr. Taylor and Ms. Miliano are in a position to communicate the challenges they've faced and provide other associations with support.
Ms. Miliano says dentistry can't afford to stay on the sidelines and wait until someone asks for the profession's advice. "I think that legislators and policymakers are listening to a lot of outside voices now," she said. "We in dentistry have to constantly recognize these outside challenges and be willing to participate in discussions at all levels. Nothing is a given anymore."
As association executives, Mr. Taylor said, "We have to advocate on behalf of dentists. I think policymakers appreciate learning about the dental profession, dental education requirements and the scope of health care services that dentists provide."
Peter DuBois, executive director of the California Dental Association and president of the American Society of Constituent Dental Executives, lauded Mr. Taylor and Ms. Miliano for "providing wise and experienced counsel" to their association colleagues, especially the ones who are just starting out.
"They were role models for all of us in ASCDE—speaking their minds, struggling to find constructive responses to complex and sensitive problems, and always available to help a colleague," said Mr. DuBois, adding "they are also our friends. They will be missed."
Something that set both executives apart from their colleagues in larger state associations is that they need to be "jacks of all trades," said Bill Zepp, Oregon Dental Association executive director.
"Executives of small states do everything," said Mr. Zepp, who has also led dental associations in Montana and Virginia. "It's similar to the way it was when I was a high school principal.
Whether you're starting a school for 100 kids or 1,000 kids, you still need the same number of resources. Executives of small associations have to cover every aspect of that association, and without all the staff that larger associations tend to have."
A significant impact that Mr. Taylor, Ms. Miliano and other longtime executives have had on the profession is the Tripartite System Software that today serves the ADA and 110 dental societies.
They were leading members of the Micro-Membership Users' Group, which played a key role in the database software's development and use. "For most offices, computers were new back then," said Mr. Taylor. "Sharing the data and working with the ADA to encourage membership was such an asset to recruitment and retention efforts."
Mr. Taylor came to VSDS in 1978 from another association, the Vermont Assembly of Home Health Agencies Inc. Ms. Miliano was a kindergarten teacher who quickly learned she was in the wrong career, so she came to dentistry by taking a job in dental office—a position she considered at the time to be an "in-between job" but lasted 13 years. She came to MDA as the previous executive's assistant in 1988 and rose to executive director in 1991.
In retirement, Mr. Taylor will continue his work as chair of the Board of Civil Authority and justice of the peace in South Burlington, Vt., and volunteer with the Vermont Adaptive Ski Program, a program that enables people with disabilities to enjoy the pleasure of skiing in Vermont. At least initially, Ms. Miliano plans to take time off enjoy the summer in Maine.
Elizabeth Cote began serving as the VSDS' new executive director in November 2011 and a search is under way for Ms. Miliano's replacement.
Mr. Taylor is one of the longest tenured executives in the tripartite. He became an honorary ADA member in 2005. Ms. Miliano received that honor during the 2011 Annual Session.
During the 2011 Management Conference, constituent society executives began saying their goodbyes to Peter Taylor and Frances Miliano at a Chicago Cubs game. Photo by Greg Hill/Kansas Dental Association
TAGS: